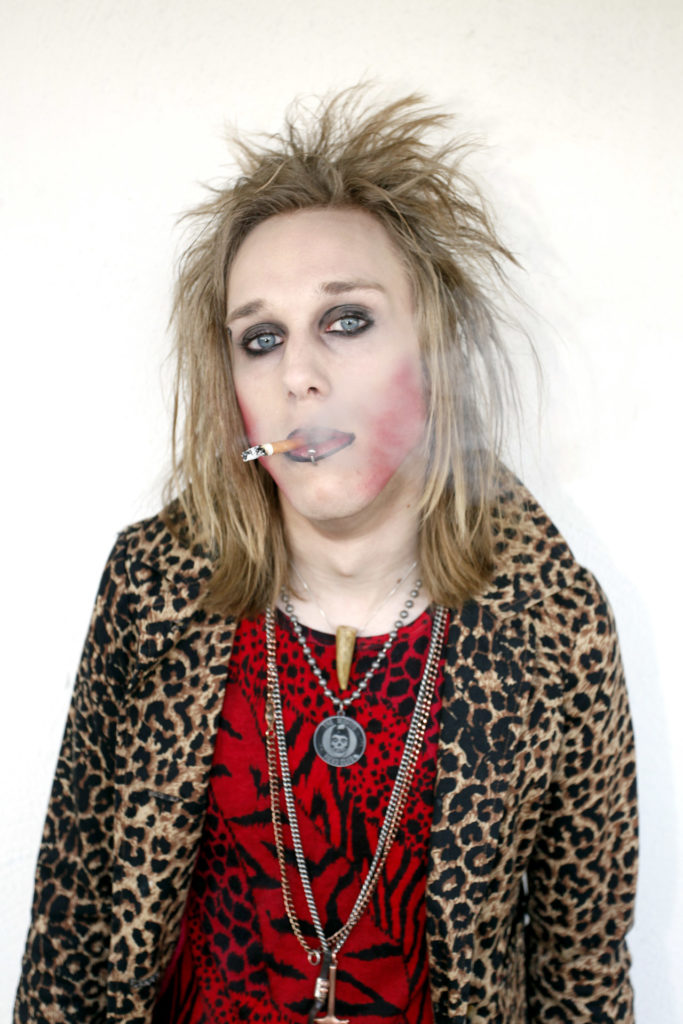 SLEAZE, LOVE &
ROCK N ROLL
The hard rock band Scary Mary from Halmstad, Sweden lives in a tiny one room apartment. The four band members; Kim Kandy, Chrisy Wikked, Will Wild, and Phil Dizzy; have more lipstick and tighter pants than their idols Motley Crue and KISS. Since they are all out of work most of their time is devoted to rehearsing, watching music videos, and partying.
The guys met for the first time at the Sweden Rock festival and decided to start a band. A few weeks later the guys moved in with singer Kim Kandy. The genre is called sleaze rock or glam metal and developed from glam rock with a tougher attitude, both visually and musically, as originally pioneered by the likes of Alice Cooper and the New York Dolls.
None of the members has a job. Will had a job a few months ago. But when Will sums up his job as a salesman he notes that perhaps it was not quite the right job for him. "I think I sold for 248 dollars on the hole month" but adds quickly that they finally got a chance to have after work in the apartment with a little cash and focusing on things that are easily pourd into a glass.